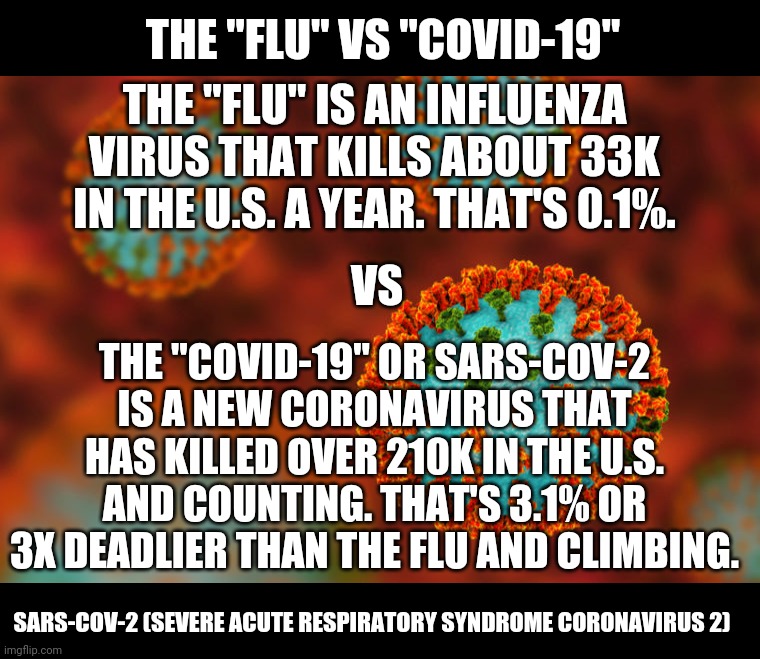 Given their similarities, it can be tricky to tell the difference between symptoms of COVID-19 versus the flu. COVID-19 and the flu are both a type of sickness that can easily spread to others. As respiratory illnesses, both of these contagious viruses have an adverse affect on an infected person's lungs or breathing. However, though COVID-19 and the flu share some similarities, each comes from a different virus.
In terms of symptoms that the illnesses have in common, both COVID-19 and the flu:
May cause a fever
Could include a cough, possible vomiting and diarrhea (particularly for children), and may cause body aches
Can progress to pneumonia
Can cause no visible symptoms at all
Can range in severity of illnesses from mild sickness to fatality
The spread of COVID-19 and the flu are both caused by transmission through infected droplets. These droplets may be passed through the air from breathing or sneezing or could be passed on when an infected person's germs are picked up by another person who touches the infected surface and then touches their hand to their face.
Very often, people who get infected with either COVID-19 or the flu may not feel sick right away. In the days leading up to possible symptoms showing, they are more prone to spreading the illness.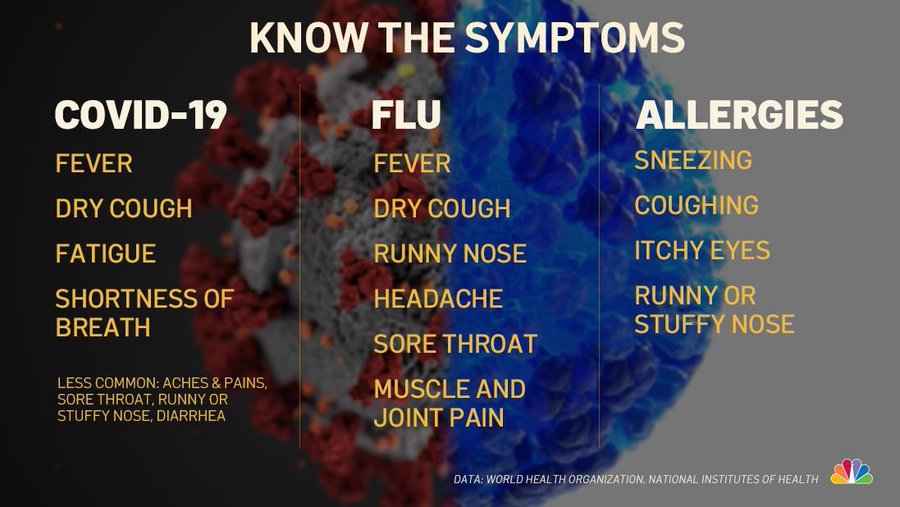 There are also some notable differences between COVID-19 and the flu. When infected with COVID-19, many people do not feel sick at all or experience only mild symptoms whereas the flu more often causes noticeable signs of illness. Also, COVID-19 can sometimes cause an infected person to lose their sense of smell suddenly, a phenomenon called anosmia. Though this can occur with certain strains of the flu, the chance of it happening is rare.
If you suspect that you may have COVID-19 or the flu, the best and safest course of action is to schedule a COVID-19 test to find out for sure.
In addition, precaution is an important part of staying safe from illness and can help avoid preventable fatalities. Wash hands often, especially after touching high touch surfaces like door knobs and shopping carts. Wear a mask in crowded areas and consider getting a flu shot and COVID-19 vaccination to protect yourself, your family, co-workers and community from further spread of these dangerous illnesses.
Envision offers both rapid testing services as well as onsite vaccinations. Make an appointment today.